Cooking Up History: Celebrating Comida Chingona & the Low-Rider Lifestyle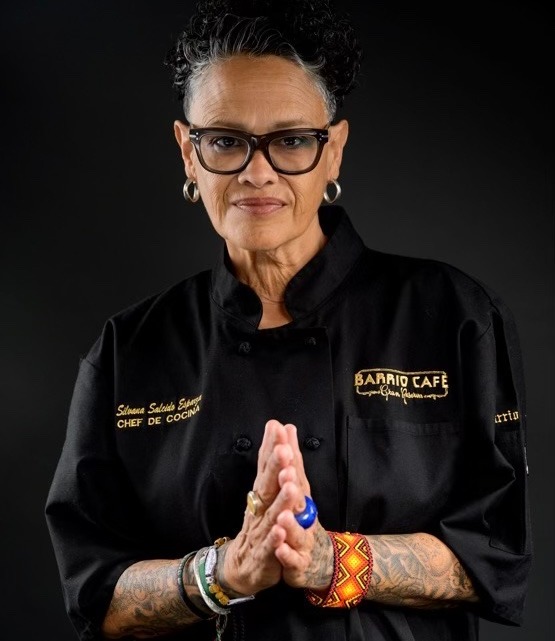 Where
First Floor West, Coulter Plaza
American History Museum
Guest chef Silvana Salcido Esparza made her mark on the U.S. food scene with the comida chingona ("badass food") she serves at her Phoenix-based restaurant, Barrio Café. The restaurant's offerings draw inspiration from Esparza's Mexican heritage and seek to honor her family's 800-year-old gastronomic legacy with a twist. Esparza is not only passionate about putting her own spin on Mexican food, but also cars, specifically lowriders. Much more than your average car, these prized vehicles are artworks defined by eye-catching paint jobs, plush interiors, and hydraulics that enable them to hop, jump, and skip in city streets. As Esparza will explain during this cooking demonstration and conversation, there is an entire culture, including food culture, that surrounds the lowrider lifestyle in Phoenix. To this culture, she brings her own passions, including her commitment to honor and celebrate the contributions of women, past and present, as she endeavors to build a more equitable and inclusive community.  

For this program, Esparza will make smoked cochinita pibil, providing insights into this important and deeply historical dish. 

This program is produced in collaboration with the National Museum of the American Latino and highlights objects from the Latino collections at the National Museum of American History. It is also part of the Latino Museum's Latino Heritage Festival.