Bombardment of San Juan, Porto Rico
In 1898, the United States and Spain went to war. At that time Puerto Rico was a Spanish colony. Over centuries, Spain fortified San Juan's harbor to keep colonies such as Puerto Rico safe from its European rivals. During the Spanish-American War, the U.S. Navy blockaded San Juan for three months, destroying parts of the city's fortifications. When the U.S. eventually defeated Spain, it annexed several former Spanish colonies, including Puerto Rico. The 1917 Jones-Shafroth Act declared that Puerto Ricans were U.S. citizens. The island, however, remained an unincorporated U.S. territory. Democracy and constitutional rights were limited. Most Puerto Ricans wanted more control over local affairs. Puerto Rico's political parties at the time presented conflicting visions for the island's future—U.S. statehood or independence. 
Connecting to the Present
In 1948, the United States finally allowed Puerto Ricans to elect their first governor, Luis Muñoz Marín. In 1952, Muñoz Marín created a new status for Puerto Rico— the commonwealth, or awkwardly called in Spanish "an associated free state."  Puerto Ricans are active in the commonwealth's democracy. In July of 2019, group texts showing misogynistic and homophobic comments from Governor Ricardo A. Rosselló were leaked. As a result, 500,000 Puerto Ricans protested to remove Rosselló from office. Due to these protests and popular pressure, Rosselló resigned on August 2, 2019.  
Click to expand image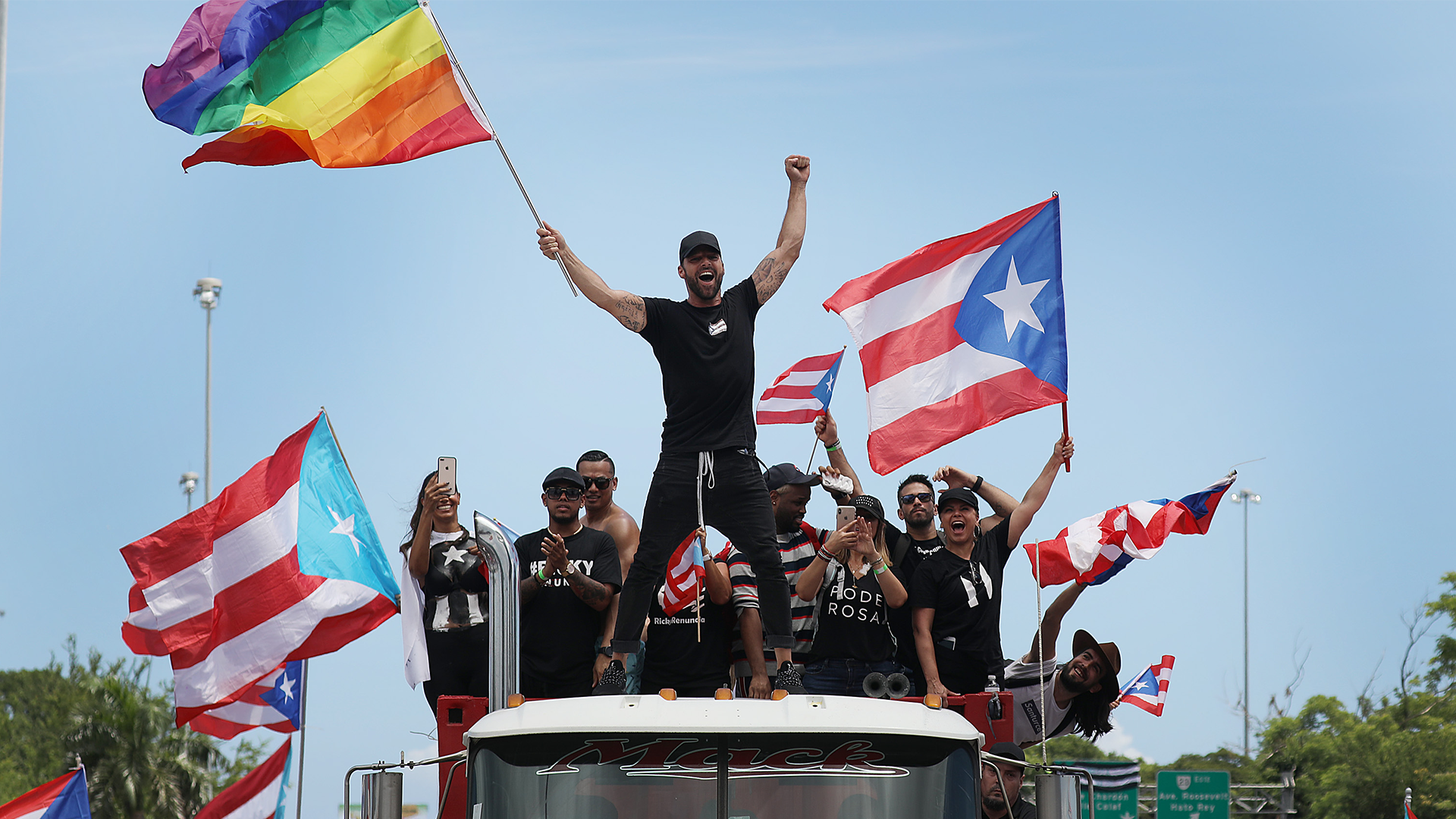 Singer Ricky Martin joins thousands of  protesters to call for the resignation of Governor Ricardo A. Rosselló.
Explore more objects in ¡Presente!