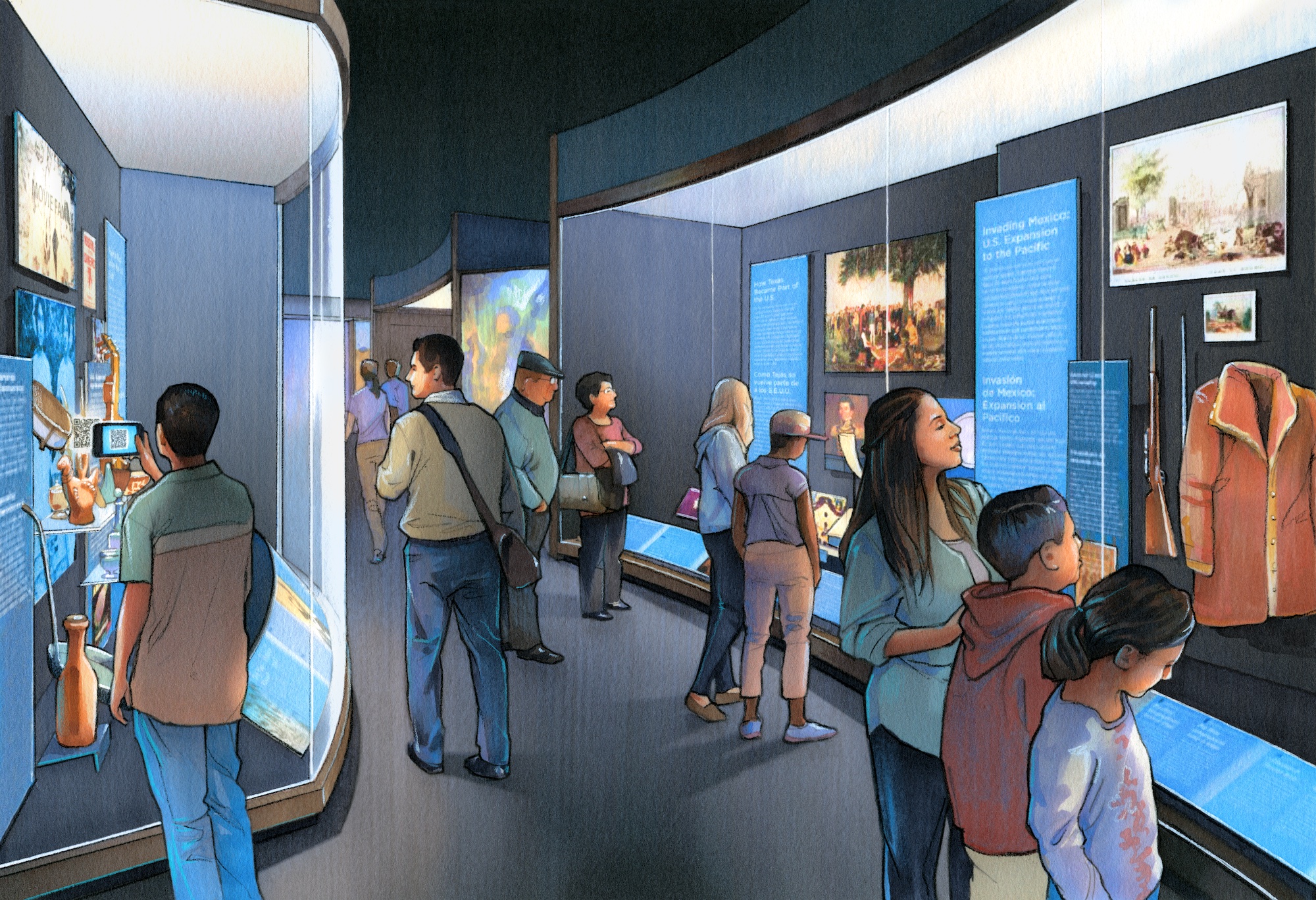 Our goal has been to design a gallery that is welcoming to all. By working closely with The Institute for Human Centered Design, Accessible Community, and Access Smithsonian, the Molina Family Latino Gallery follows universal design principles. Universal design, creating experiences for all visitors, including those who are blind or have low vision, have limited hand and arm mobility, or are older adults, means that the gallery experience is accessible for everyone.     
We carefully crafted the spatial layout and gallery circulation, including the design of physical and digital exhibit components, content hierarchy, and visual identity, to create a rich and diverse visitor experience.   
Join us! Everyone is welcome to learn how Latino history is American history. 
Access for All
Listen to Nefertiti Matos, access technology educator, and cultural accessibility consultant, discuss the importance of equitable access.
Nefertiti Matos. Foro Storytellers, 2021. NMAL
Gallery Features
From the start, accessibility inclusion was a central part of design and content decisions for the Molina Family Latino Gallery. Accessibility features, provided in English and Spanish, are integrated throughout the gallery's physical and digital experiences.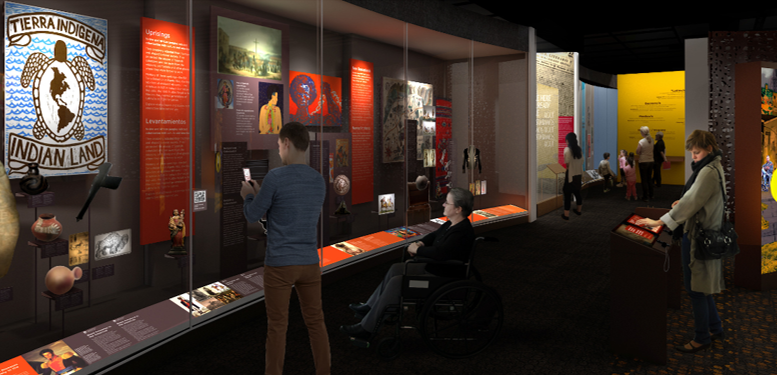 Accessibility Features
Physical
A clear and accessible circulation path throughout the gallery  
Accessible furniture, viewing heights, and reach ranges 
Cane-detectable edges and protrusions 
Labels and objects designed for ease of reading  
Universal access points, indicated by tactile markers on the floor, to identify where visitors can access QR codes that will provide visual descriptions for the gallery and objects on display, label text in audio format, and supplemental information on the exhibition 
Quiet hours reduce visual and auditory stimuli so visitors can immerse themselves in the gallery content in a comfortable and engaging environment 
Museum staff available to assist in the gallery 
Accessible pre-visit materials available online 
Tactile and multisensory experiences to enhance learning for all audiences 
Digital
Open captions for all media and digital interactive experiences 
Three core inclusive digital interactives accessible with tactile keypads, inclusive graphics, and UI for ease of use by an audience with varying abilities and ages